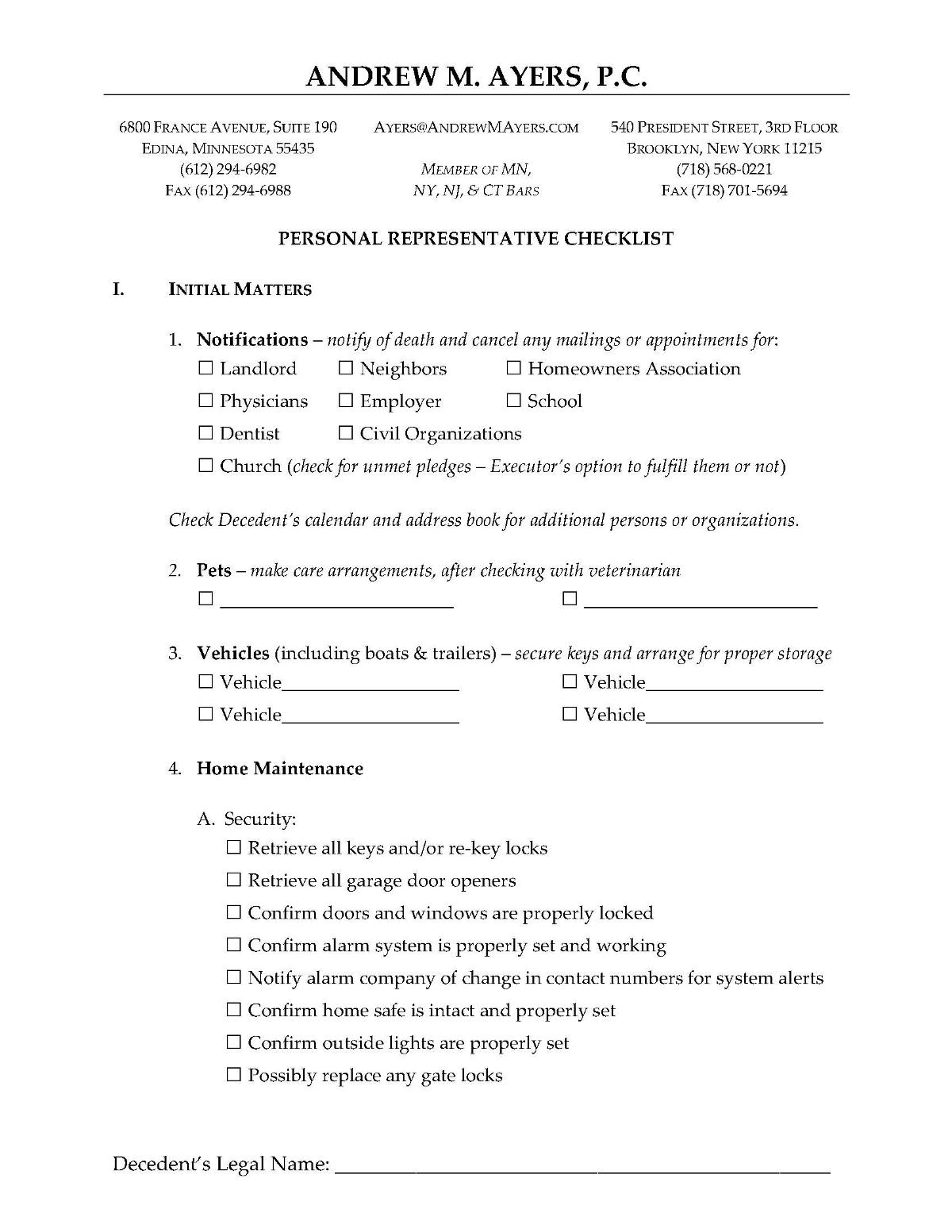 What Do I Do Next?
If your loved one has died and you've been appointed as the personal representative (called an "Executor" in some states), it can be a very overwhelming time. You're going to be dealing with a lot of paperwork and may even need to go to Court in order to help distribute and wind up the estate. Unfortunately, your local Court doesn't usually have a tidy checklist you can work from for what to do next. You are left with a stack of papers and some upcoming deadlines that you are going to be told to meet.
In my work with clients over the years, I've found that there are many common items that you need to be thinking about when you are appointed for an estate. Many of the larger items are ones that will be front of your mind (pets, vehicles, utilities and mail), but there can be smaller items that you wouldn't immediately think of when someone dies - like a stack of library books on the nightstand that need to be returned.
This Personal Representative Checklist is 15 pages long and will take you from the initial things to look for through the inventory that your local court may require you to file to be able to wrap up the estate.
Some people look through the checklist (and all the paperwork) and decide they would rather hire an attorney to help them with the estate (and in many instances, the estate will be the one to pay for the attorney's fees). If you'd like to speak to an attorney about the estate and what's next, let's set up a Legal Strategy Session to discuss your next steps. You don't have to go it alone!
I'd Like a Copy of the Personal Representative Checklist