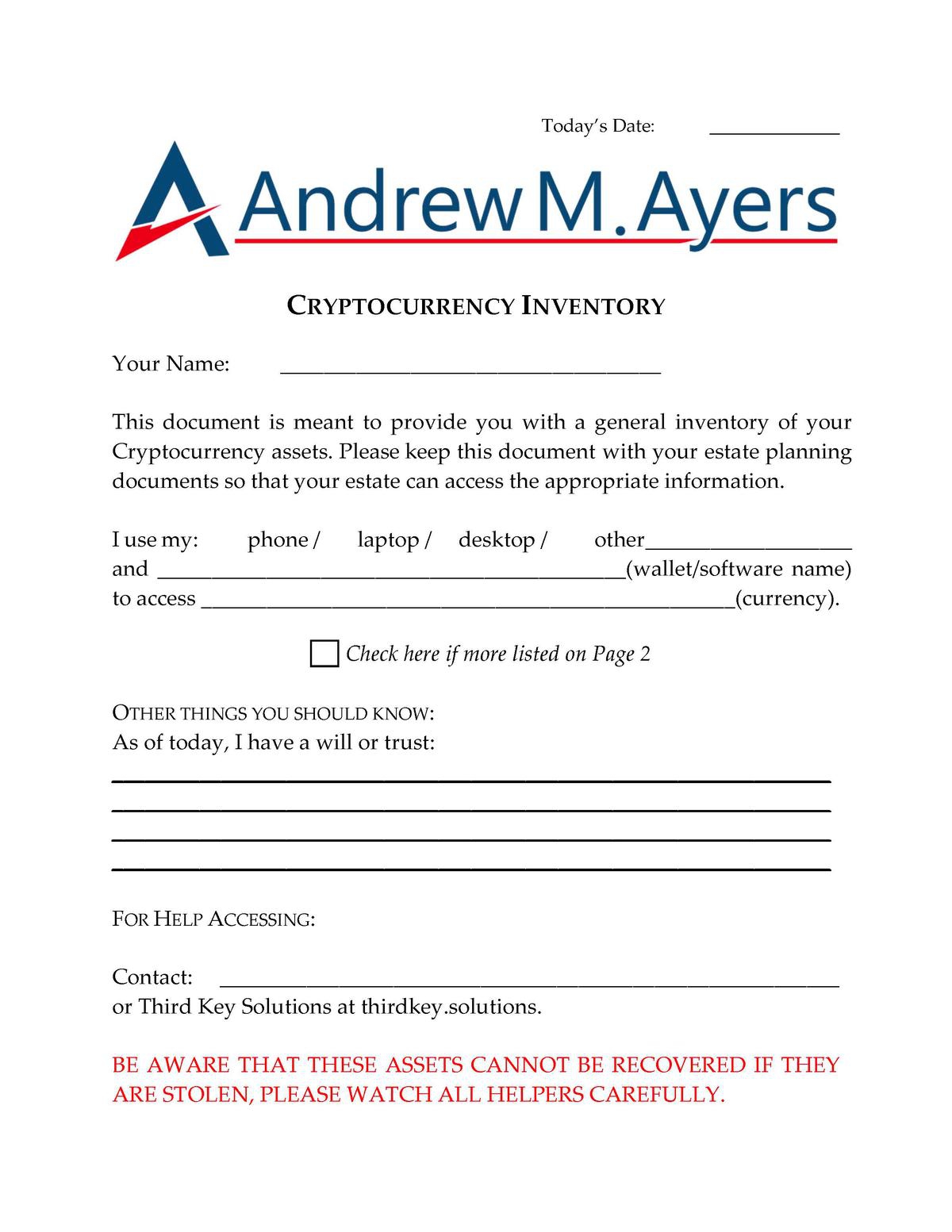 If you own cryptocurrency, it's important that you have an inventory of your wallet information and asset locations that is kept with your estate plan documents. To assist you, here's a free fillable PDF that you can use with your estate plan to keep an inventory with your estate plan documents.
Once you've filled out this inventory, I suggest you print a copy out and keep it with your other estate plan documents. You should also upload a copy of it to your client portal with your attorney so that your family has access to it if something happens to you.
Unlike your estate plan documents that require formalities to be signed correctly, this is an informal document that you can keep and update as you wish. In order to make sure that the most up-to-date information is present, please be sure to fill out the date at the top of the form. This will allow your family members or personal representatives to be able to tell which version of the inventory is the current one.
If you'd like more information on adding cryptocurrency to your estate plan or if you need assistance creating or updating your estate plan, let's set up a Legal Strategy Session to discuss the best options for you and your family.
I'd Like a Cryptocurrency Inventory