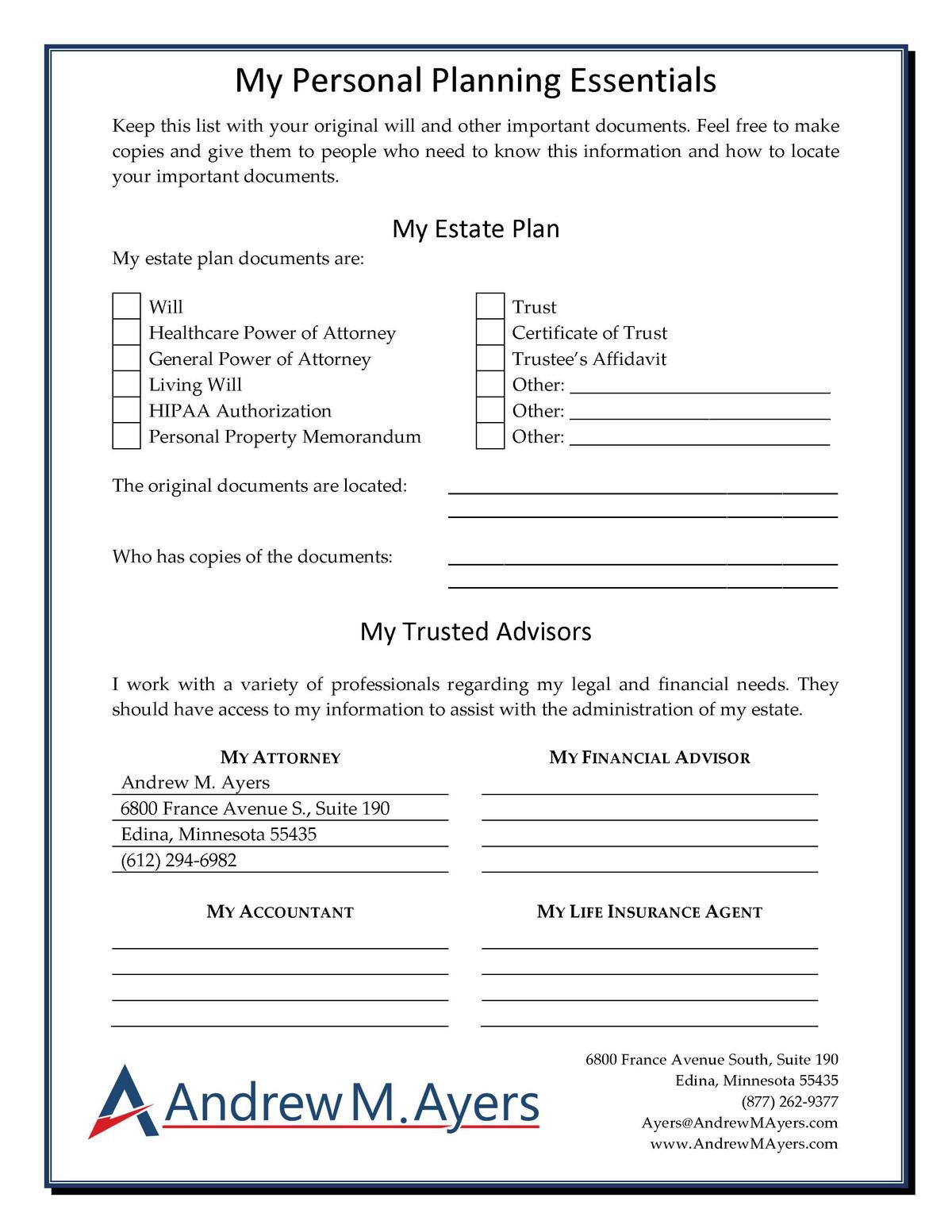 Working with me to create a customized estate plan will help ensure your loved ones will be protected after you're gone, but it's also important to provide an easy way for them to access key information about your finances and final wishes. When your spouse or children are grieving, the last thing you want them to be worried about is where to find the documents they need to make the necessary funeral arrangements and settle your estate.
The My Personal Planning Essentials checklist I've created can help you keep your most important information organized and readily available. It provides spaces for information on:
Where your will, trust, and other estate planning documents are located
Names and contact information for your legal, financial, and insurance advisors
Names and contact information for your healthcare providers
Passwords and login information for key digital assets such as your email and phone
Where you wish to be buried and if any arrangements have already been made
Request Your Checklist Today
Fill out the form below to request your free checklist, then call me with any questions toll-free at 877-262-9377. I offer all new clients a complimentary Legal Strategy Session to discuss their estate planning options. I am available to clients for in-person Legal Strategy Sessions from both my Edina, Minnesota and Brooklyn, New York offices. However, if you prefer, we can also meet virtually.